Gift Guide: Books + Things for Creative Folks
I teach at an art college and am around creative folks all the time—and I tell you, not only do they drive me kind of crazy, they are some of the hardest people to shop for. Here are some ideas for those particular peeps on your list.
Like our previous list with gift ideas for sports fans, these are all items we own or have gifted, so they're quality picks.
Books
Steal Like an Artist by Austin Kleon
I mentioned this in my first-half favorites posts, but I've recommended Austin Kleon's inventive and accessible book to many of my students and clients who are creative folks. I think a lot of people (including myself) see creativity as a magical thing requiring a decoder ring found only in a secret box of cereal only special people are allowed to buy—Kleon debunks that perception and presents the keys to being more creative in a way that will resonate with most everyone.
Elmore Leonard's 10 Rules of Writing
Elmore Leonard's short book about writing is one of my favorites—it's very… succinct. Even though I don't do creative writing (most of my professional writing has been articles/features/profiles/columns), many of his reminders have served me well (my favorite being to avoid the word "suddenly," which used to be a big problem for me). Like I said, this is short, but the illustrations really make the book and it's one many people will appreciate.
An Illustrated Life by Danny Gregory
Danny Gregory's fascinating book takes you inside the sketch books of artist, illustrators and graphic designers. Think of it like a factory tour of creative minds.
Color Harmony Compendium
I use this book at the time to explain to students how colors work together. It has a built-in color wheel and explains color usage with amusing graphics, including rabbits, um… doing what rabbits do. I'd highly recommend this one for an aspiring graphic designer.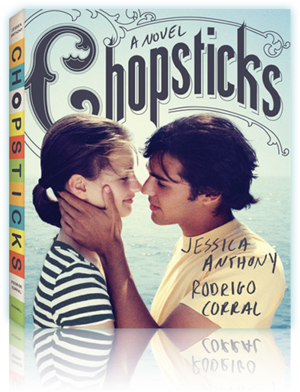 Chopsticks: A Novel by Jessica Anthony & Rodgiro Corral
I reviewed Chopsticks some time ago and while I was under-whelmed by the story, I adored the presentation and it's stuck with me as an innovative approach to storytelling. While this is a novel, it's really more of an art piece and I think many people will be excited by this book's creative approach.
Decoded by Jay-Z
Y'all, I love Jay-z. He's brilliant and his book is one of a kind. It's both a fascinating visual presentation and an usual narrative about the meanings and stories behind Jay-Z's songs. 99 Problems isn't what you think it's about, guys—and Decoded explains it all.
Not Books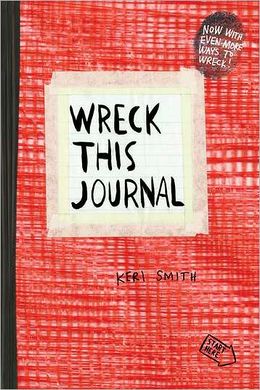 Eraser City
If you know a creative spirit who's stuck in a cubicle or soulless office all day, brighten their day with the eraser city. These are not your every day eraser. They're high quality and they're gorgeous, perfect for someone who's surreptitiously sketching when they should be "being productive." I got some for a friend at a local art supply store, but the Eraser City is available online at See Jane Work (which is your next online shopping addiction, FYI).
Wreck This Journal
The "Wreck This" series of journals and workbooks are great gifts for young people who want to explore their creativity. The latest edition has loads of prompts and ideas for drawing, writing and illustrating. I like these journals because they encourage people to be mess up their journals, so it's unstructured—something we're taught not to do. These are usually available in stationary stores and seem to be in the omnipresent, yet confusing, craft supply sections at Barnes & Noble stores.
Related Posts