{List-O-Rama} My Sucker List
I know everyone's got them—those elements of books that you just can't say no to. For instance, Laura just can't say no to body switching plots. I call this my "Sucker List."
Sometimes my Sucker List works out and leads me to beloved reads, a lot of the time… not so much. Here are five elements guaranteed to seduce me every single time, for better or worse.
#1 Capers
I love caper flicks. Love. Them. (I own the DVD of The Italian Job.) And, I keep hoping I can find books that translate the awesomeness of my beloved caper movies into the pages of a fantastic novel. I am yet to find this between the pages of a book. But, I keep on trying and I keep getting disappointing. The Disreputable History of Frankie Landau-Banks is just about the only one that's worked for me. (Related: Wouldn't Frankie make a kick-ass movie?)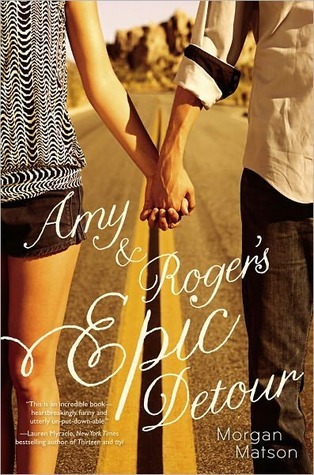 #2 Road Trips
I've had better luck with road trip novels. Amy & Roger's Epic Detour charmed me and The Disenchantments made me a Nina LaCour fan for life. But, there are so many road trip novels that fall flat, and yet the instant I hear "road trip," I tune everything else out. I am just lured by stories of the open road. (Yes, please send road trip novel suggestions my way—I probably won't hate it, even if it's kind of "meh." I love road trip stories that much.)
#3 Best Friends Falling in Love
Yeah, I am a tremendous sucker for stories that feature best friends who wise up and figure out that they're meant to be together. I don't even like paranormal young adult fiction (though, I'm kind of lying—some is good) and I adored the first two novels of Kimberly Dertling's Body Finder series because of my affection for this trope. (I haven't read the third book because I hear there's less Jay and the makings of a love triangle.) Unfortunately, much of the time, these plots fall flat. I think sometimes the friendship aspect doesn't have the authenticity that it needs to be believable—but when it works… *sa-woon*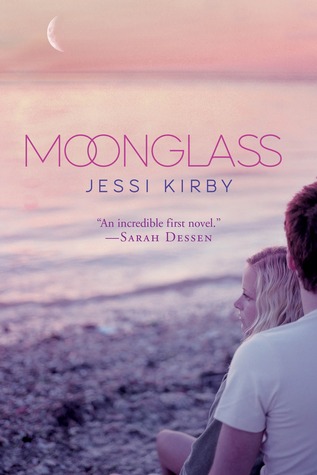 #4 Beach Settings
I am a beach person. I also live in Oregon, so while our coast is amazing, it is cold. So, I need to enjoy some sea and sand through some beachy fiction. Unfortunately, the beach setting is often disappointing, feeling generic and wholly unspecial (I'm looking at you, The Summer of Skinny Dipping). In fact, I think I've only encountered one super-enjoyable beach book this year, Moonglass by Jessi Kirby. This makes me sad.
#5 Comparisons to Sarah Dessen
There's something special about Sarah Dessen, so naturally publishers love to market books as "For fans of Sarah Dessen!" However, very, very rarely do these comparisons pan out. A lot of times I think this isn't even fair to the authors and I'm at the point where I annoyingly bug other people to pre-read books that are compared to Sarah Dessen. The only recent comparison I can think of that has measured up is Melissa Walker's Unbreak My Heart (which has the bonus of being a road trip-ish novel too!).
All right… that's my Sucker List. 'Fess up: What plot points or promises are guaranteed to seduce you, even against your better judgement?
Related Posts